Social Media Strategist Vs. Social Media Manager: Which one is right for your business?
Ok, so you're ready to broaden your business' marketing presence to bring in new clientele and expand your reach. You know from your research that social media marketing is the way to go and you're ready to take the next step and hire someone to help. Awesome! But now you're faced with a daunting question– do you hire a social media manager or a social media strategist?
Ahh! What is the difference between the two? Which one does my business need?
If you've come here with these questions in mind, no worries, we're here to break it down for you so that you know what steps to take next!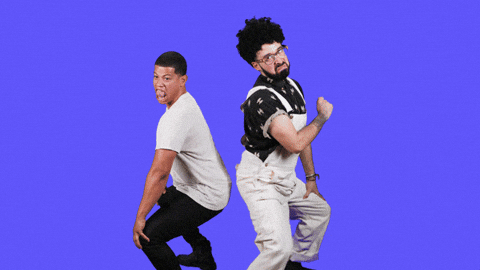 Let's start off by defining the two roles.
A social media strategist is the person who is going to come up with a marketing game plan for your business. A strategist researches developing trends, what's working in the world of social media, what's not, etc. They are going to be looking at an array of data in order to devise the best method for growth and reach, also known as metrics. This includes:
What is your brand voice?

Who is your target audience?

What content does your audience like to see?

What hashtags are working?

What kind of content engages your followers?

What time of day is best for posting your content?

What content is converting to revenue?
This information is going to be used to develop a solid plan for your particular business or brand.
Typically, a strategist is not going to be the one managing the day-to-day operations on your social media accounts (although there are strategists that are also social media managers). Their specialty is to design a strategy that will help you reach the goals you have set out for your business. Think of the strategist as the "Big-picture" person.
If you are already creating and posting content on your own and are not getting the kind of results you're looking for, a social media strategist can help! They can look at the content you are publishing and help you adjust them to produce better outcomes.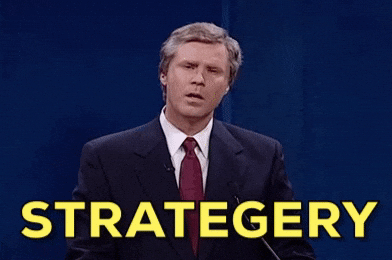 A social media manager is the other half of a successful social media campaign. A social media manager is going to be the person executing the strategy that was created by a social media strategist. They are handling the "day-to-day" operations.
Like a social media strategist, a social media manager is also going to stay up to date with social media trends, hashtags, etc. However, they will generally not give advice on what changes to make to your social media strategy in order to achieve better results as this is not their area of expertise.
Keep in mind that not all social media managers are social media strategists.
Social media managers are going to be creating and publishing content, interacting and engaging with your followers, repurposing your content and responding to comments on your social media pages and groups. Social media management is about consistency and relationships— building and maintaining your brand's relationship with your audience. Better relationships with your followers and brand loyalty equals more sales for your brand or business.
Key Differences Between a SM Manager and SM Strategist
Now that you know the role of each of these titles, you are probably realizing that these titles, even though often used interchangeably, are actually quite different from one another.
👉 Neither is "better" than the other, they just have different responsibilities.
Let's simplify the roles.
Social Media Strategist
Focuses on the "Big Picture" of social media marketing

Establishes brand voice and imagery

Constructs a social media strategy that is individually tailored to your business

Makes strategy decisions based on measurable metrics such as target audience, audience interaction, etc.
Social Media Manager
Implements the day-to-day tasks of the social media strategy

Creates and publishes content

Engages with the audience on social media platforms

Responds to audience questions and comments on social media posts, groups, and Direct Messages
Pricing
Alright, so let's talk price difference. As a small business, you no doubt have a budget you have to work within and you're probably wondering, "How much is this going to cost me?" We hear ya!
To start, there is no set price for these services as it is going to depend on the individual you are hiring, but here is what to generally expect. A social media strategist will usually create and deliver their strategy for your business and ask for a one-time fee for this service. Any future interactions such as an audit or tweak to the strategy will be at an additional cost.
Since a social media manager is managing your accounts on a daily basis, the fee incurred for this service is usually hourly and will be ongoing for the duration of the working relationship.
If you are working with a team that offers both strategist and management services, there may be different tiers (and prices) for you to choose from.
Which should you hire for your business?
Ideally, if you are going to hire someone to assist with social media marketing, you are going to want both a strategist and a manager in order to get the best results. This can be two different people or one person that possesses both strengths.
If your budget doesn't allow for both or you feel that you already have a strategy that is working, that's ok, you have other options as well. With regard to the latter, if you already have a good strategy in place, then hiring a social media manager to implement this strategy is a good way to go.
If you don't already have a strategy in place and would prefer someone to make a plan for you, hire a strategist. You always have the option to consult with a strategist and have your existing marketing team apply the methods. Another alternative is to take the strategy provided and hand it off to a social media virtual assistant.
If you opt to add a social media manager to your marketing team, you can always reach out to a strategist to audit your social media pages and see if you are benefiting from the strategy you are currently employing.
Here at Leigh B Creative, we offer social media relief for business owners like you and we specialize in both social media strategy planning and social media management. We also offer a consulting service, aptly named a Vision Session. This session can reveal what actionable changes you can implement in your social media strategy that can have an impact right away. By the end of our session, you will know whether your business is ready to hire a strategist. Whether you decide to work with us or not, we know that you will walk away with more clarity and a renewed sense of inspiration!
We hope this article provided you with the advice and guidance needed to make an informed decision on what the next steps should be in your marketing strategy.
For information on how your business could benefit from social media marketing trends, visit our article, 5 Social Media Marketing Trends for Small Businesses in 2022.
Works Cited
https://thesocialmedia.ceo/blog/the-difference-between-a-social-media-manager-a-social-media-strategist#:~:text=And%20unlike%20a%20social%20media,for%20the%20following%20month%20%2F%20quarter.
https://www.linkedin.com/pulse/social-media-manager-vs-strategist-maria-teneza
https://uncommonlymore.com/do-i-need-a-social-media-strategist-or-social-media-manager/
https://getsimplyonline.com/social-media-strategist-or-manager/
https://officemercenary.com/social-media-manager-vs-social-media-strategist-what-is-the-difference-between-them/
https://www.youtube.com/watch?v=RLvuQlNW0Lw
https://www.youtube.com/watch?v=sFrZY9wowXA
Flowchart made with Miro